---
Wes Nahanee
Cultural Guide/Skipper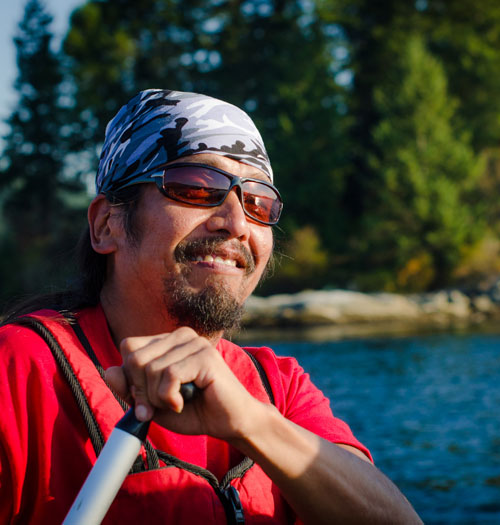 Cultural Guide/Skipper
Ancestral name-Chiaxsten (the one who looks after the laws and protocols of his people).
Hawaiian name Kai-Mana (power of the sea).
Born and raised in the city of North Vancouver, B.C. on the Es'lahan reserve, he has been paddling canoes since the early 70s. 1st in the war canoe, then in the 90s started long voyage travel along the British Columbia and Washington state in the traditional dugout Seagoing canoes made of red cedar.
Wes now works with Takaya tours and enjoys being able to share with the many visitors from around the world the experience of the seagoing canoe travel as well as songs and stories that have been handed down from the ancestors.
---